Septic Tank Repairs in Apache Junction, Queen Creek, Mesa, Gilbert, Chandler, Tempe, and the rest of the East Phoenix Valley, Arizona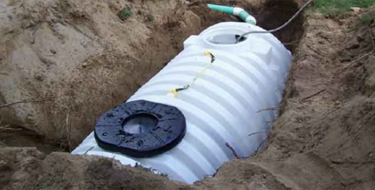 Cooper's Sewer & Drain offers septic tank repairs, as well as septic tank maintenance services such as septic tank pumping and septic cleaning.
Septic Tanks wear down over time, like everything else, and will need to be maintained and repaired at various points throughout their service lifespan. Cooper's Sewer and Drain are septic tank maintenance and repair service experts and the leading septic company in the East Valley. We are prepared to get your septic system back into prime condition so you can rest easy and enjoy the peace of mind that comes with knowing your septic system is being maintained and reparied correctly.

If a septic tank becomes clogged it can lead to catastrophic problems for your family as well as your property. The damage isn't limited to your property either it can potentially effect neighboring properties and families. Nobody wants to even be remotely involved in experiencing the failure of a septic system and the disruptions that follow. We will minimize your time of inconvenience and get your septic situation taken care of in an efficient and professional manner. If you notice the ground around your septic tank starting to become soft or moist, there is a good chance you are experiencing some form of septic tank rupture or failure. Don't wait for signs to become worse, contact us at the first sign and have us come out and inspect your system and provide you with maintenance or repair options and a quote.
---
For more information on septic tank repairs and maintenance in Mesa, Queen Creek, Chandler, Gilbert, and the rest of the East Phoenix Valley in Arizona, call us at (480) 982-7829.
---
Our septic tank repair experts can help you with any repairs or maintenance your septic system needs, including:
Repairing the sewer lines that run from your house to your septic tank
Adding risers, or ports, to your septic system
Repairing baffles
Repairing, cleaning, and unclogging discharge piping from your septic tank to seepage pit
Cooper's Sewer & Drain offers septic tank repairs and septic tank maintenance to the entire East Phoenix Arizona Valley, including in and around the following zip codes: 85120, 85142, 85201, 85202, 85203, 85204, 85205, 85206, 85207, 85208, 85209, 85210, 85212, 85213, 85215, 85233, 85234, 85281, 85283, 85142, 85204, 85206, 85209, 85212, 85234, 85296, 85140, and 85242.